[Update] Eurovision has banned Russia from participating in Eurovision Song Contest 2022. Here is the statement, posted on their Instagram account on Saturday, February 26.


Citi Zēni - Latvia's representatives in 66th Eurovision Song Contest, have sent an official request to the European Broadcasting Union (EBU) to reconsider Russia's participation following the attacks and war in Ukraine.
"The sound of beauty" cannot become the "sound of war", with those words Citi Zēni opens their message to EBU.
On the evening of February 24th, the band posted a message on their Twitter account, sharing a screenshot of their e-mail to EBU.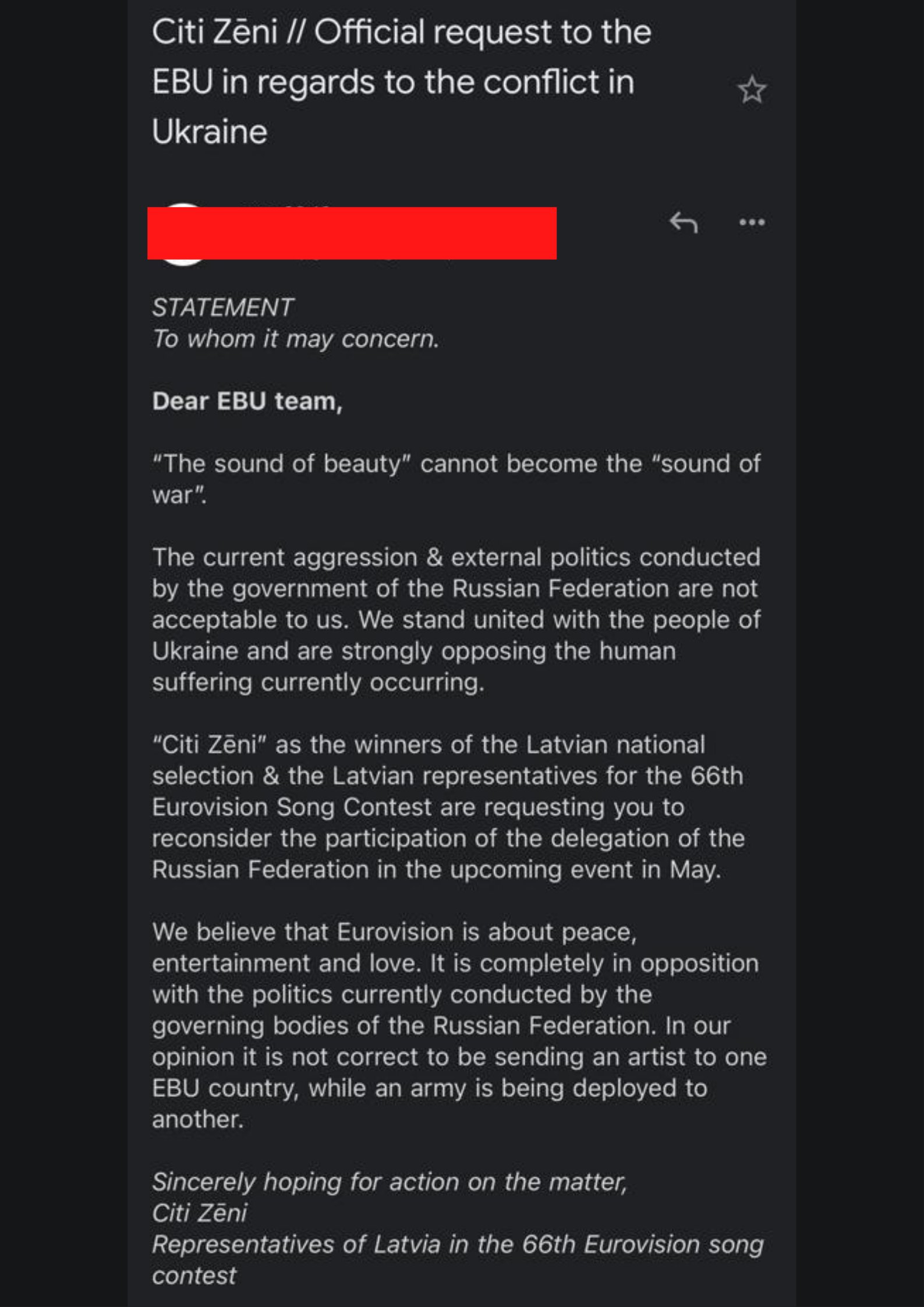 It's important to note that Russian Federation, the government, are the ones who are responsible for the war and attacks in Ukraine. There are a lot of Russian artists and people, who are deeply saddened by what their country is doing and are against war and considers it a crime. Russian rapper Oxxxymiron has cancelled his sold out tour in protest against Russia's aggression in Ukraine. He posted a video on Instagram saying:
"Today, I won't stick to the words that I am for peace and against war, because in words everyone is always for peace and against war, but it doesn't prevent from launching invasions. I want to say that I am against this specific war that Russia is waging against the Ukrainian people. I believe this is a catastrophe and a crime."
Let's #StandWithUkraine! Here is how you can help.
Publicity photo of Citi Zēni by Lauris Vīksne/LTV Supernova