On Saturday evening, all three Baltic countries - Latvia, Lithuania, and Estonia - held the finals of the national preselections for the Eurovision Song Contest 2022.
Latvia selected debutants Citi Zēni with the fun and upbeat "Eat Your Salad" to represent the country in Turin, Italy. The song has already gone viral worldwide with more than 50 million views on Tik-Tok, and hundreds of thousands more on YouTube, Spotify, and elsewhere.
Citi Zēni is a six-piece musical group whose music can be described as a fresh can of tonic first shaken and then opened. The band knows how to make its way into people's hearts and memories with its high-quality and joyful live performances. They also have positive, easy-going, and charismatic personalities, so it's not a big surprise they won Supernova 2022. However, the competition was very strong, especially Aminata with "I am Letting You Go", which stayed in 2nd place.
In Lithuania, Monika Liu won "Pabandom iš Naujo" with a song in Lithuanian "Sentimentai". The classy and elegant Lithuanian singer convinced the listeners with a sophisticated, sensual performance and a touch of retro romance, winning the hearts of the audience and jury. This will be the first time since 1994 that Lithuania sends a song in the Lithuanian language to the Eurovision Song Contest.
Estonia has decided that Stefan will take "Hope" to the Eurovision Song Contest 2022 in Turin, Italy.
This was the third time Stefan participated in "Eesti Laul". In 2019 he came in 3rd place with the song "Without You", but in 2020 "By My Side" ended up in 7th place. This year Stefan was a clear favorite from the beginning and now the good-looking, powerful voice owner will finally be able to fulfill his dream to sing on the big stage of the Eurovision Song Contest.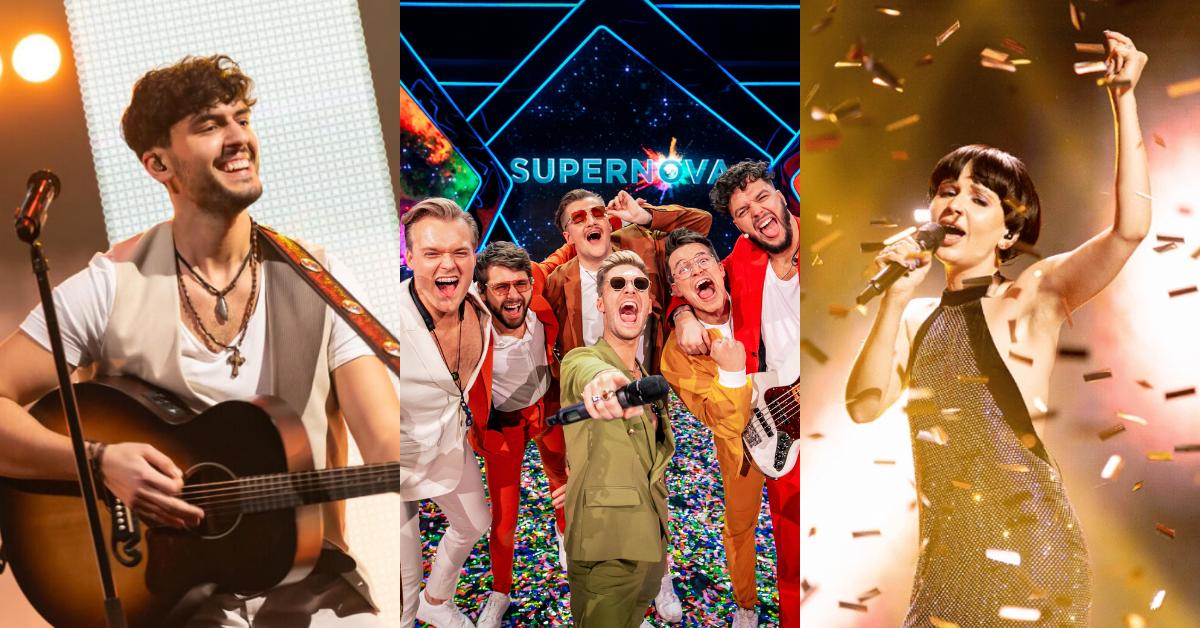 Photo credit: E. Blaževič / LRT, Kairit Leibold / ERR, Lauris Vīksne / LTV.