This Friday & Saturday, from July 2 – 3, the SUME Festival will finally take place in Tallinn, Estonia! The Festival combines domestic music, good taste and contemporary art, taking place in the magical Noblessner Harbour area in Tallinn.
The SUME Festival will take place in the former submarine shipyard Noblessner area for the first time, bringing the best Estonian musicians to the main stage. This year the festival will focus on domestic music.
As the festival's project manager Marek Falgot says: "Already last year, when the festival was originally supposed to take place, we wanted to offer visitors the best experience from local artists. This year we decided to make the festival longer to complete and diversify the music program – from pop to hip-hop, from folk to rap."
On Friday, July 2, nublu, Trad.Attack!, Rita Ray and Anett will perform on the main stage of SUME Festival, and on Saturday, July 3, NOËP, Ewert and The Two Dragons, Liis Lemsalu and Gram-Of-Fun will take the stage.
The second stage of the SUME festival is curated by the TIKS record company. YASMYN, EiK and Rahel will perform on TIKS Music Garden stage on Friday, July 2, and jonas.f.k, Maris Pihlapand Jon Hazel on Saturday, July 3. On both days, TIKS residents Liisi Voolaid, Sander Mölder, Peeter Ehala and Joshua Stephenz will take care of music in-between the concerts.
Festival season is back & you don't want to miss out! TICKETS & more about the festival HERE.
NOTE! The gates of the festival will open on both evenings at 5 p.m. To enter the event, you do not need to present a coronavirus certificate or give a quick antigene test, but it is important to come to the festival only in good health. The official program of the festival will be followed by after-parties at Patarei Sea Fortress on both evenings.
The organizers promote conscious consumption and green thinking and encourage visitors to come to the event on foot, by public transport, bicycle or electric scooter. For the latter, separate parking lots for bicycles and wind electric scooters have been created at the main entrance of the festival.
See the performance schedule and don't miss your favourite arists: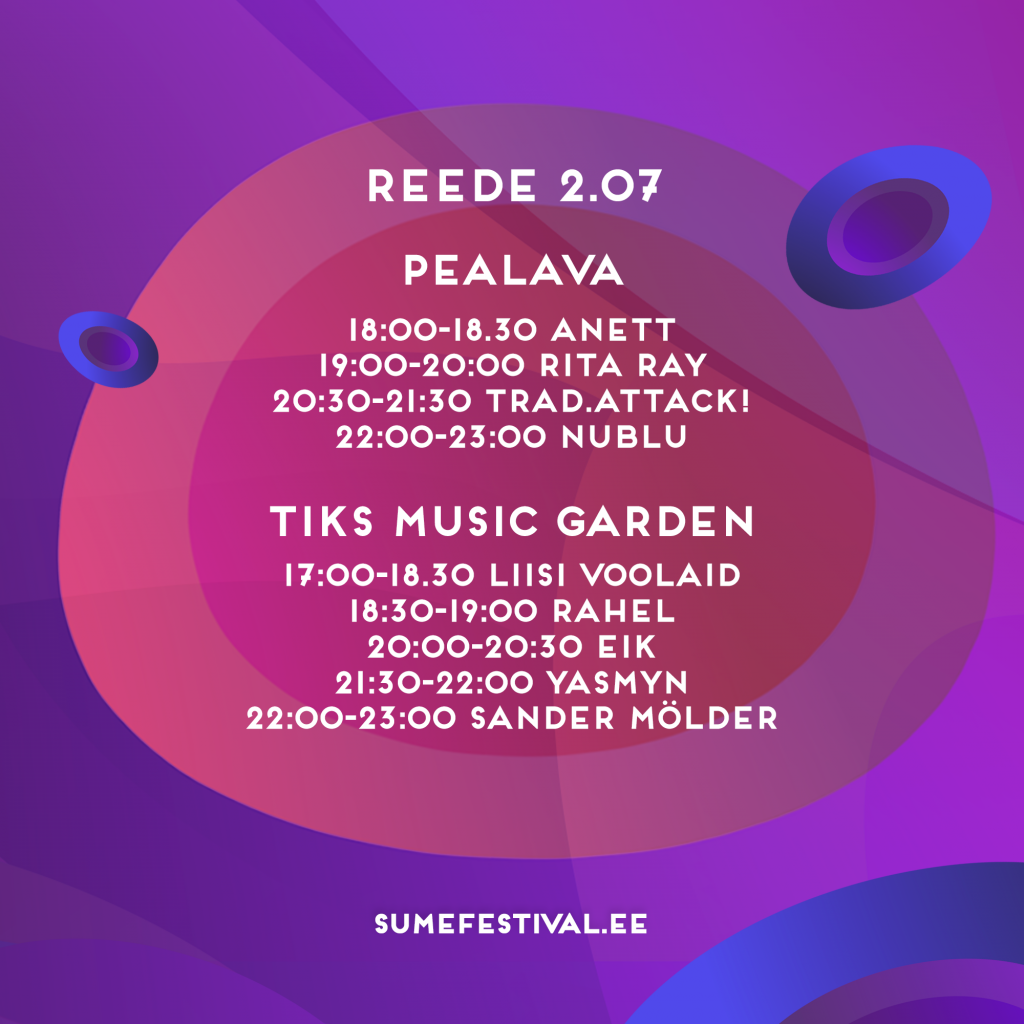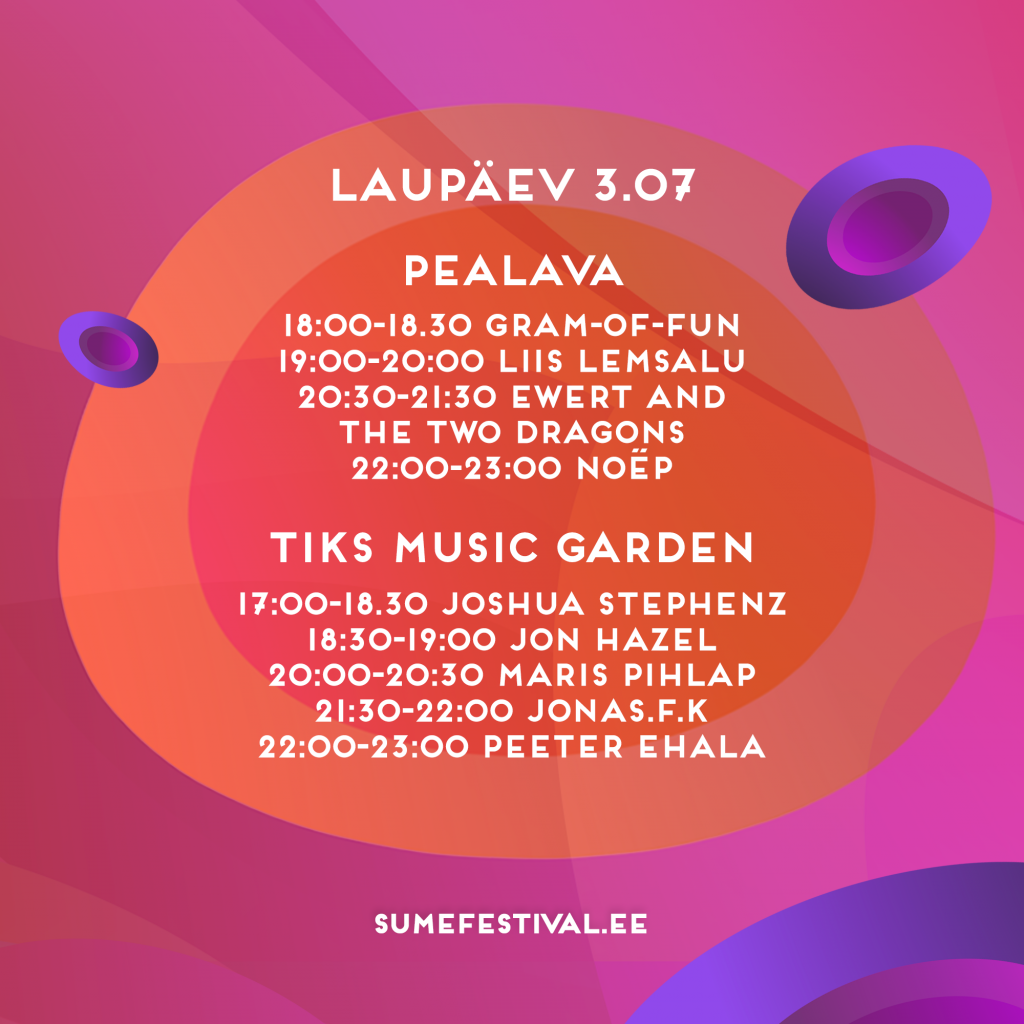 Check out the Festival area plan: